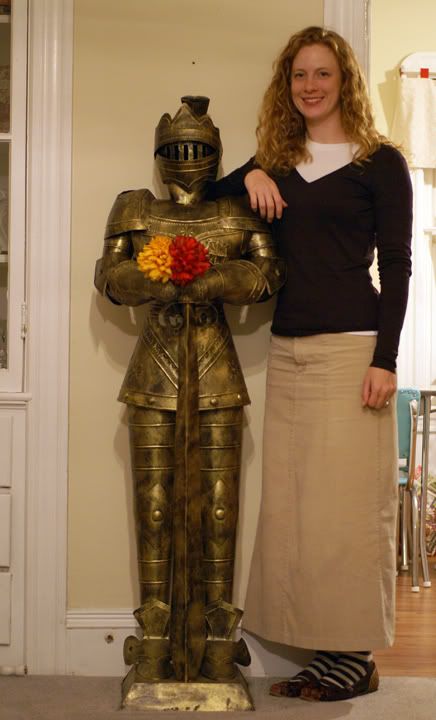 Here I am with my man
Link
. He's ready for fall!
Today's outfit is a little boring.... tan corduroy skirt from the Gap, white t shirt from the Gap, burgundy sweater from Ann Taylor Loft. The shoes are from Macy's.
Now the socks I refer to as my "Wicked Witch of the East Socks.
Can't you picture her feet rolling up under the house?? These aren't ruby slippers, but I like them anyway (too much... I'm sure you'll see them again this week!).
Sing with me now!
**The house began to pitch
The kitchen took a slitch.

It landed on the Wicked Witch in the middle of a ditch
WHICH was not a healthy SITCH-
Uation for
The Wicked Witch**