Today's post is brought to you by Animal Planet. Just kidding, but sometimes I feel like a very girly park ranger in this dress.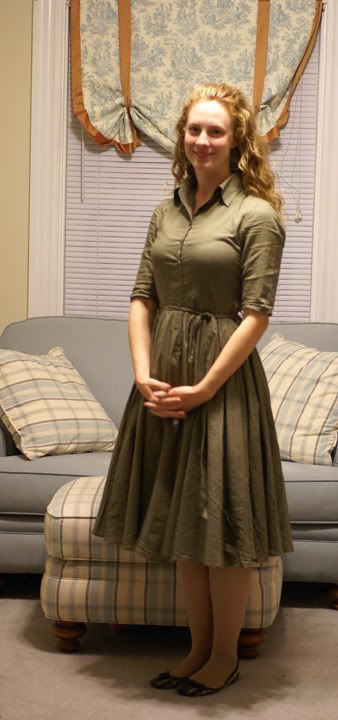 Shirt dresses are absolutely my favorite type of dress. Interestingly, I found this one in Arden B. which is a very modern store. I'm not sure where this style fits into their aesthetic, but I'm glad it was there!
I now know why there were many housewives in the 50s - it takes all day just to iron this thing (and you can see that it could have used a touch up in this picture!)
The shoes are from the J. Crew factory store in Virginia. I highly recommend it. It's the outlet's outlet and the prices are very very very reasonable.